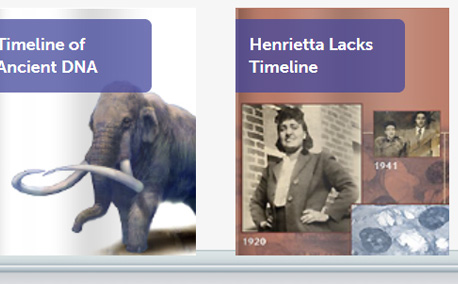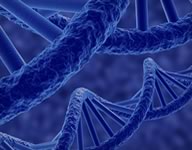 Creating Educational Resources to Teach Genetics.
For more than two decades, d'Vinci has partnered with the NIH National Human Genome Research Institute (NHGRI) to create educational resources for the public and medical community. Working closely with the NHGRI Education and Community Involvement Branch, d'Vinci has designed and developed a wide array of educational resources, supported program implementation and created ongoing educational outreach. d'Vinci helped NHGRI and the Smithsonian Institutes celebrate the 10-year anniversary of the decoding of the human genome with an exhibit companion website and interactive learning experiences. In addition, NHGRI worked with d'Vinci to create five genomic educational websites for healthcare educators and practitioners. Together, we built two important educational resources, the Talking Glossary of Genetic Terms and a career-focused Genomic Careers website in support of public education initiatives.
NHGRI projects included these features:
Responsive websites driven by a Drupal Content Management System
3-D animations and virtual exhibit tour
Image and video asset gallery
CME/CNE accreditation
Program management
Newsletter and email outreach
Native iOS app design and development for iPad and iPhone
Custom application design and development
Learning game design and development
Career interview and case study video filming and editing
Ongoing application maintenance and support
Several projects developed by d'Vinci for NHGRI have been recognized with prestigious industry awards.

Yes 423

3
Unlocking Life's Code
In and Beyond Africa
What do you think?
Talking Glossary of Genetic Terms