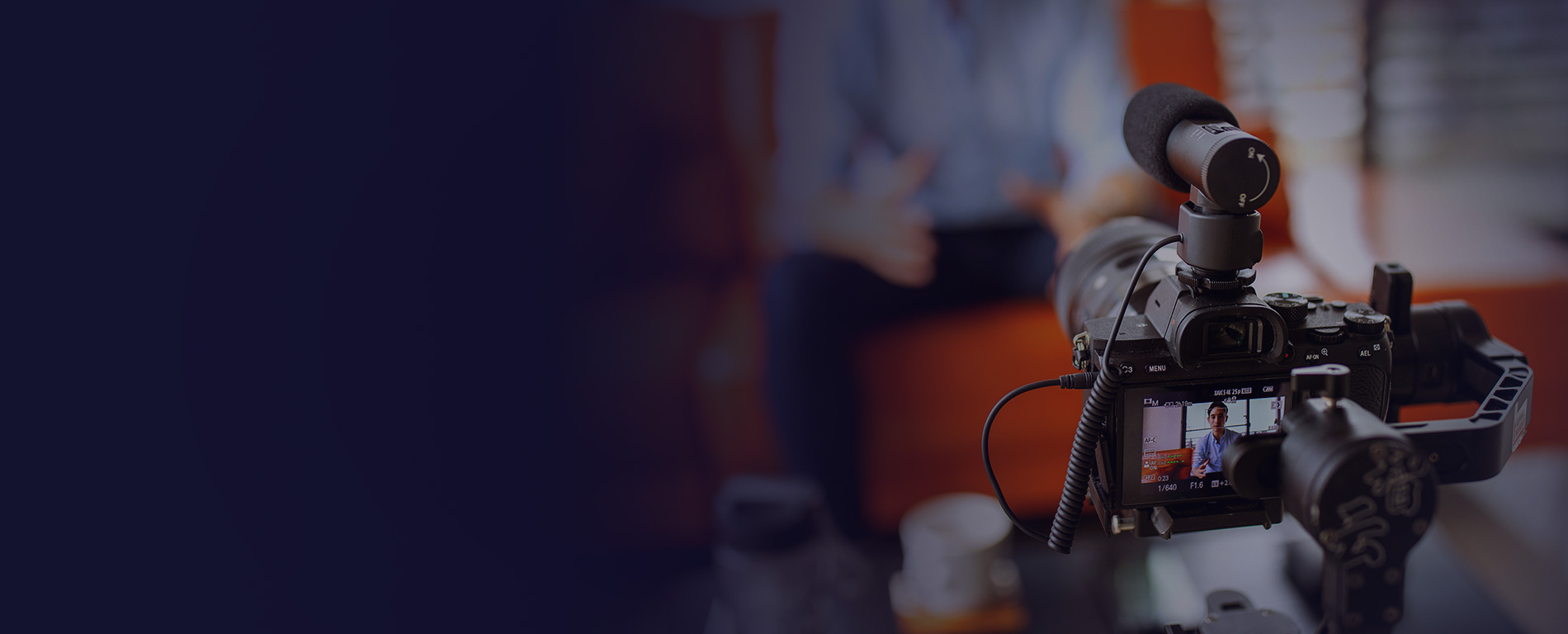 A Modern Lens on Learning
---
Video and animation are incredibly versatile training and education tools. They can stand alone as microlearning modules, as on-demand performance support, or they can elevate a larger training curriculum. We'll work with you to create a strategic video that integrates with the overall learning experience.
Highlights of Our Work
Our team of learning strategists, instructional designers, and creative content designers join forces with our talented full-service video production team to create smart videos with professional quality.
Product Demonstrations
Virtual Environments
In-Person Interviews
Performance Scenarios
Animation
Boost Training & Education With Video
We are experts in delivering powerful learning experiences that resonate with your audience. Let us guide you in creating video and animation with purpose.

Grab Attention
Dispel misconceptions, share peer testimonials, or use humor to intrigue your audience and explain why the topic is important.
Simplify the Complex
Break down a complex task or process with strong visual communication to help your audience learn with confidence.
Increase Awareness
Market your new training program or performance support tool with a teaser video that excites your audience to learn more.
Build Credibility
Collaborate with organizational leaders and subject matter experts to create interview segments that present their perspectives and experiences.
Tell a Story
Whether you're showcasing a real story or a fictional tale, captivate your audience with a video that invokes emotion and delivers an impactful message.
Challenge the Learner
Leverage strategic scenarios that reinforce content, challenge learners to self-assess, and prompt group discussions.
Demonstrate Best Practices
Change behavior by modeling tactics for handling specific scenarios and allow your learners to see how different actions and responses affect outcomes.
Support Technical Applications
Address FAQs and support calls with quick how-to videos that help users navigate the application and complete specific tasks.
Producing Impactful Videos Under One Roof
Our parent company, JPL, has more than 30 years of experience reaching audiences through high-powered video. We combine our expertise in K-12 and adult learning with their award-winning media production team to create videos that inform and inspire.
Based in the same location as our Harrisburg office, JPL's studio is equipped with:
Two soundstages
Green screen & motion tracking
Six edit suites
Two audio production studios
Four motion graphics suites