We Work With Government
d'Vinci is a qualified small business and holds the GSA Multiple Award Schedule (MAS) contract, #GS-00F-190CA.
GSA Professional Services Schedule (PSS) #GS-00F-190CA
We have experience providing training and eLearning development, video production, integrated marketing, web development, custom programming, web hosting, maintenance, and end user support.
Under the GSA MAS, d'Vinci is qualified under the following Special Identification Numbers (SINs):
512110 Video/Film Production
541430 Graphic Design Services
541511 Web Based Marketing
54151S Professional Information Technology Services
611430 Professional and Management Development Training
Powering Government Clients with Learning & Technology
d'Vinci has a stellar track record of creating positive, memorable experiences — both with the products we create and in the relationships we form.
Our team creates engaging learning solutions and educational websites while meeting ADA/508 compliance and enhanced government security requirements.
Our current government agreements include:
United States Postal Service Training Ordering Agreement
National Institutes of Health, National Institute of General Medical Sciences SEPA SBIR Phase I Grant Award #RGM133222A
Commonwealth of Pennsylvania


Creative/AV/Production ITQ – Custom Multimedia Production Services "eLearning" and Web Services
IT ITQ – Software Development
Our contract experience:
Federal Government
National Human Genome Research Institute (NIH)
National Institute of Nursing Research (NIH)
National Institute of General Medical Sciences (NIH)
National Library of Medicine (NIH)
Office of Clinical Research (NIH)
Office of Clinical Research and Training (NIH)
National Cancer Institute (NIH)
National Institute on Drug Abuse (NIH)
The Administrative Office of the U.S. Courts
US Forest Service
National Park Service
Commonwealth of Pennsylvania
Department of Military and Veterans Affairs
Department of Transportation
Office of Administration
Department of Education
Many thanks to you and your team for your excellent work on the NIH educational website. We appreciate all of your efforts, which resulted in a great product to launch our educational materials. The results will also be of great interest to the broader NIH educator community. You have been amazing!

Task Manager, National Human Genome Research Institute
Join Forces With Us
Below is a list of our esteemed partners. If you are interested in learning more about our sub-contracting experience, contact our Business Development team at newbiz@dvinci.com.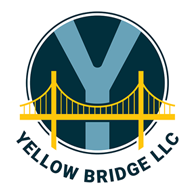 Yellow Bridge, LLC

Emmes

Foresight Science & Technology, Inc.