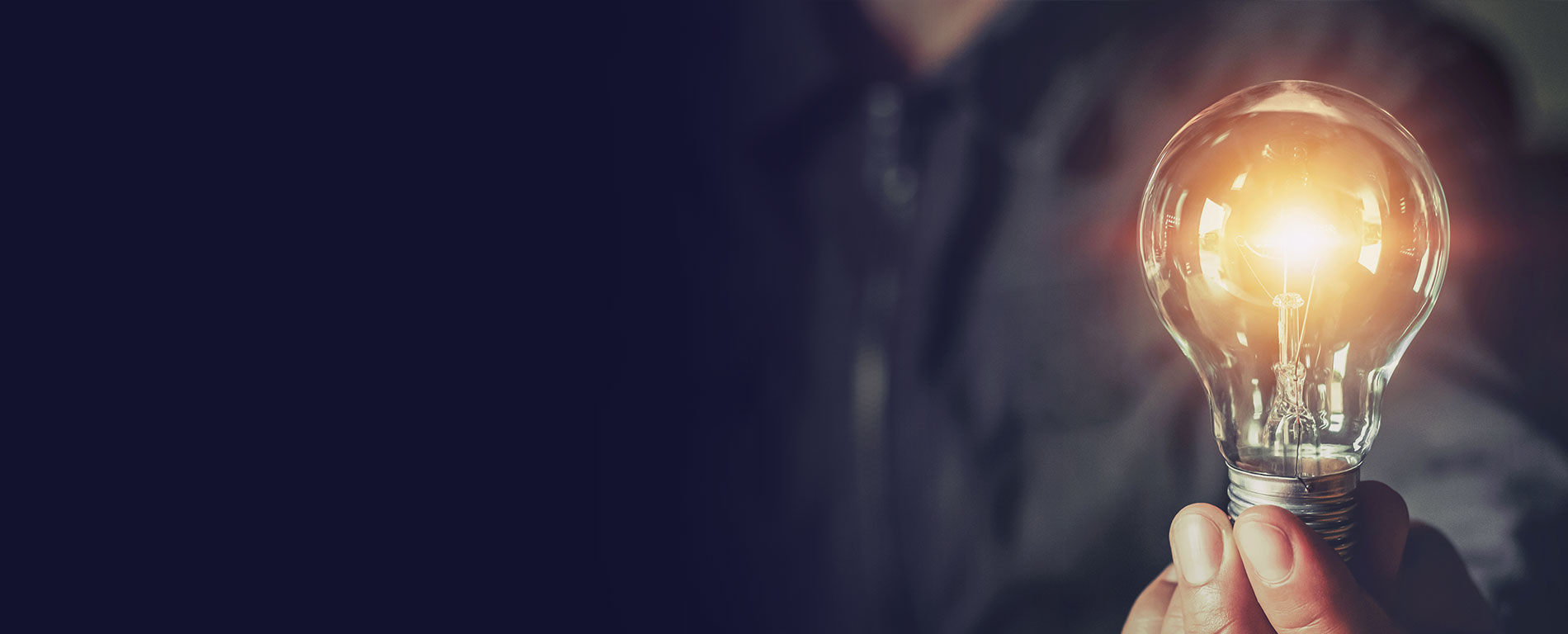 We Get eLearning
---
We know that great results stem from great collaboration. That's why we partner with you through our five stage process to create a custom learning solution that will meet your needs.
Our 5 Stage Process
By adapting leading Instructional System Design models, we tailor our approach based on the desired outcomes of your project.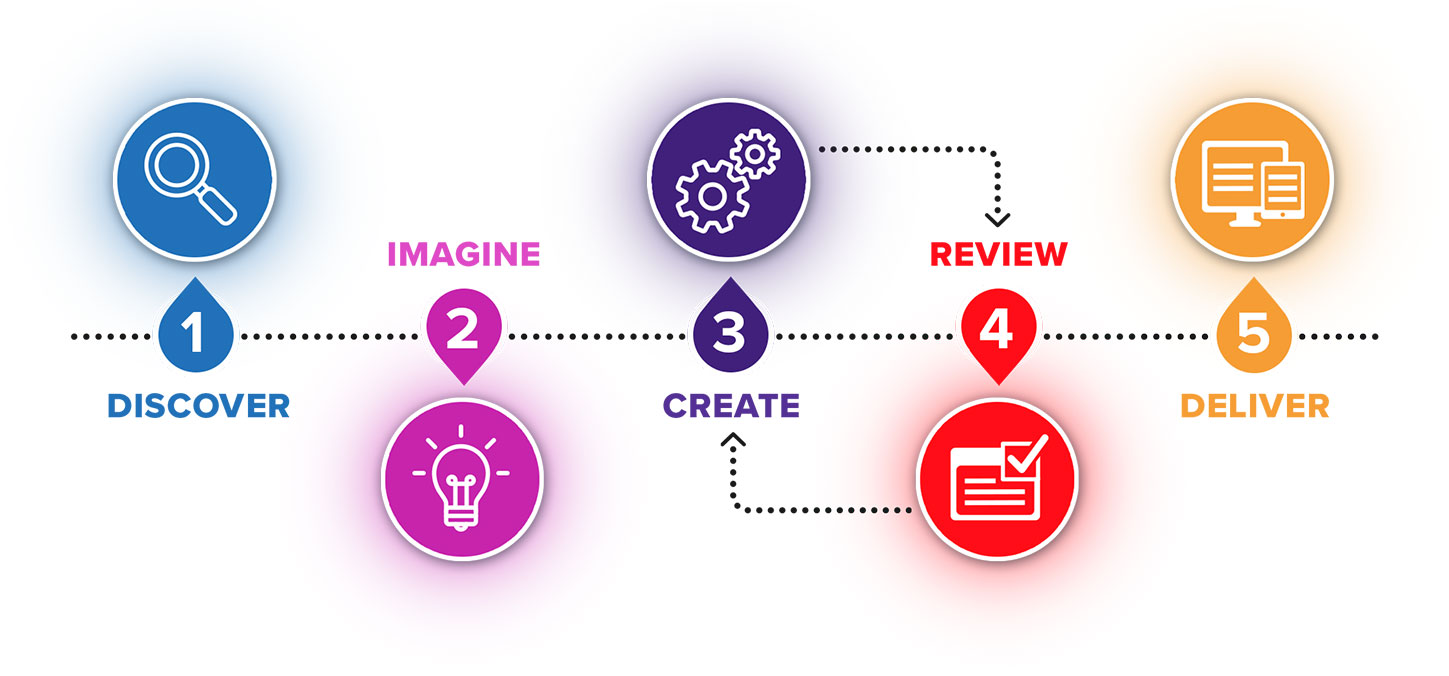 Discover
Our experienced learning consultants work with you to analyze your learning ecosystem – your organization, learners, and the need – to determine a compatible and comprehensive solution that will improve quality and boost performance.
Imagine
In this stage, we brainstorm creative ways to address your needs, and we begin to filter creative ideas into concepts and possible approaches. Often, this leads us to develop a prototype to review with your stakeholders. We seek to simplify the complex in this stage and lay the groundwork for success.
Create
After we have a solid sense of your learning ecosystem and have determined the approach, we build the product. This stage includes development of storyboards, design mockups, and iterations of the end product.
Review
With each defined iteration of the product, we conduct thorough testing for usability, quality, and technical functionality. You will test drive the learning experience or application first-hand and work with us to fine tune the solution so it's ready for deployment.
Deliver
Once we receive your final seal of approval, we make the product available to your users. We collaborate with your team to ensure our deliverables are securely and effectively working within your environment. Beyond that, we reconnect with you after delivery to discuss impact, results, and potential upgrades.
An Excellent Client Experience
Our project managers are dedicated to providing an excellent client experience each step of the way and place a high emphasis on continuous communication and feedback. By integrating your feedback at every milestone in our process, we keep the project on a successful path to delivery.
Who Are
Your Learners?
Knowing your target audience is an essential step in the discovery phase. We bring with us the right questions to ask in order to uncover all we need to know about your learners to craft the right solution.
Learn more about our experience serving:
Adult Learners
K–12 Students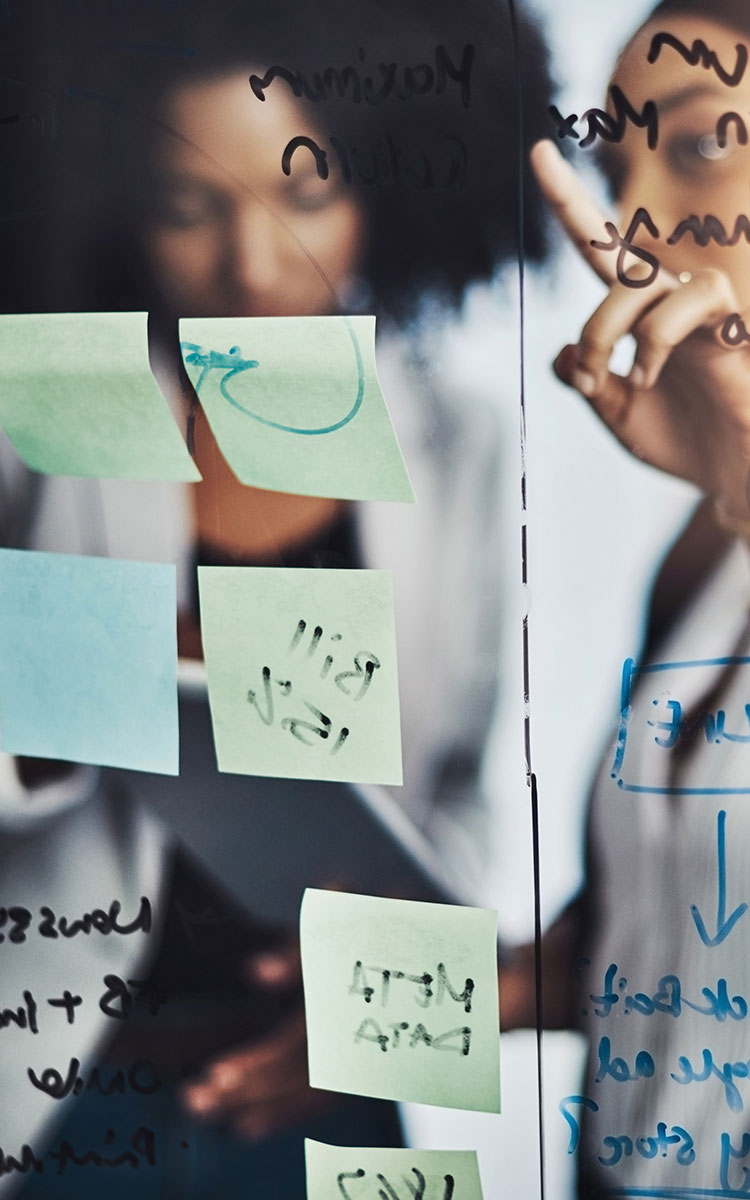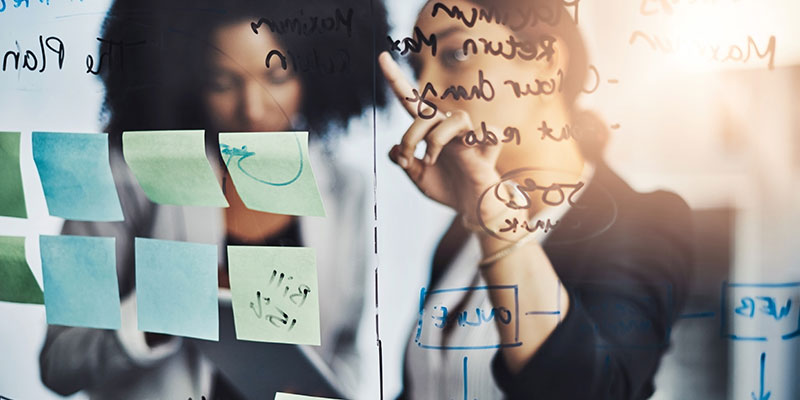 Ready to Connect?
Contact us today to start the conversation. We work with you to find innovative solutions that drive a sense of shared accomplishment and trust.
Contact Us