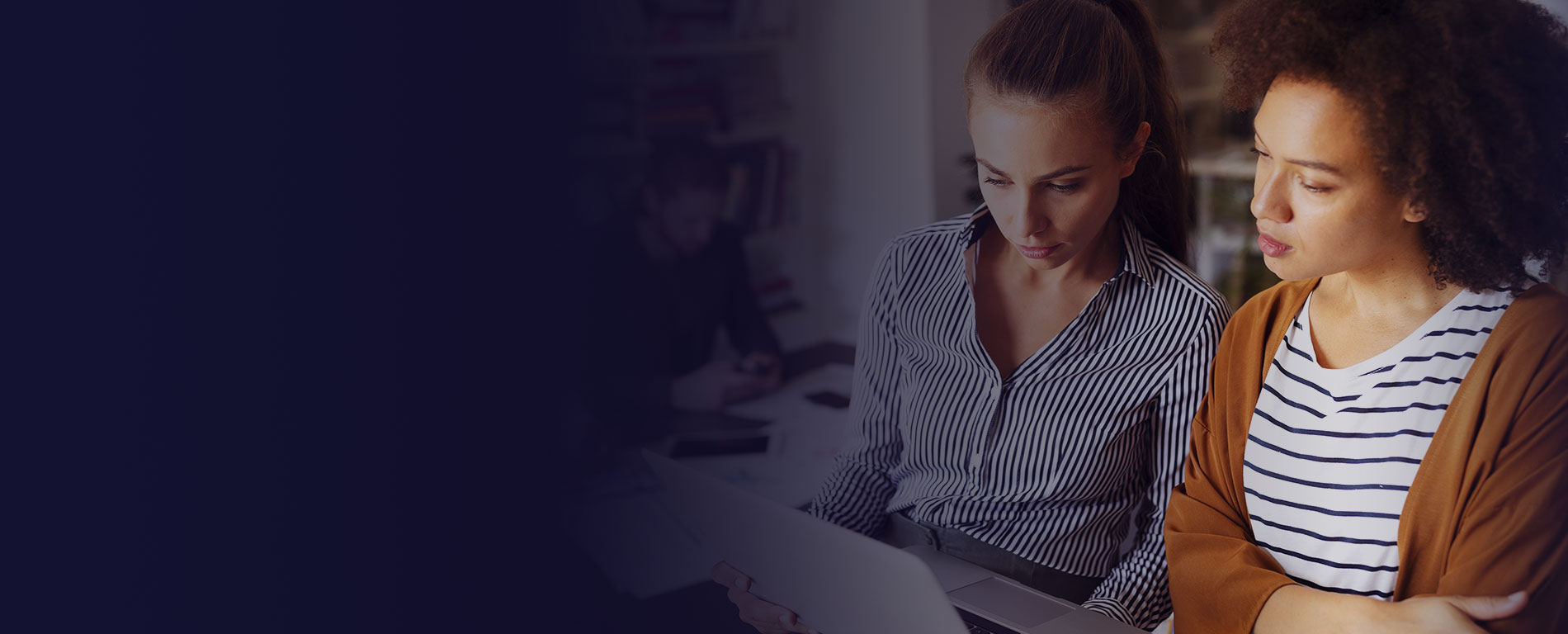 Learning Experience Design
A Learner-Centric Approach
---
Our team of instructional designers, visual designers, application developers, and project managers come together to create learning solutions that engage and inspire.  We put the learner at the center of our design thinking process to create learning experiences that cater to their needs and deliver results.
Analysis
Storytelling
Personas
Brainstorming
Learning Theory
Games & Simulation
User Testing
UI/UX
Learning Outcomes
Let Us Expand Your Idea of Learning
Learning is a journey rather than a one-time event. We are skilled at creating immersive learning experiences that guide the learner on their path to success. Work with us to design a roadmap to create unique learning experiences that learners will love.

Design Thinking
We use design thinking to guide our process. The learner is our focus, so we start with them. We define project goals and learning objectives early to focus our imagination and skills. Together, we brainstorm to find the best solution for your learner's need. Next, we prototype, test, and repeat.
Learning Technology
We're not limited by technology. Rather, we use the technology to meet your learning goals and make you look good. We use rapid development tools, custom HTML, and cloud-based devops to build amazing solutions. We incorporate the right blend of media and technology to elevate the learning experience.
Content Design & Curation
The ability to weed through content and identify what is needed for learning is a skill we've mastered. Our instructional designers transform your content into meaningful learning by reimagining complex topics and turning them into learner-centered experiences.
Cognitive Science
Our team uses proven cognitive science principles to design learning experiences that stimulate learning and memory. More importantly, we recognize cognitive limitations and encourage other mediums to deliver information. Our incredible storytellers use emotion, humor, and visuals to connect with the learner and effect change.
User Experience
We work hard to simplify the learner's experience so they can focus on learning. Learners only have so much cognitive bandwidth, it shouldn't be used on navigation. We test at different stages of the design and development to simplify the learner's journey.
Data & Analytics
We rely on data throughout our process to ensure the learning experience will create the outcomes you expect. We start by discussing your needs and how we can measure success. We work with you to collect the data such as views, clicks, scores, or surveys to evaluate outcomes.
See Our Learning Experiences
Ready to Connect?
Transform your next training program into a learning experience. Contact us to schedule your free one-hour LXD consultation or call us at 1.301.797.2386.
Contact Us