October 18, 2021
Training that Supports Healthy Communities
---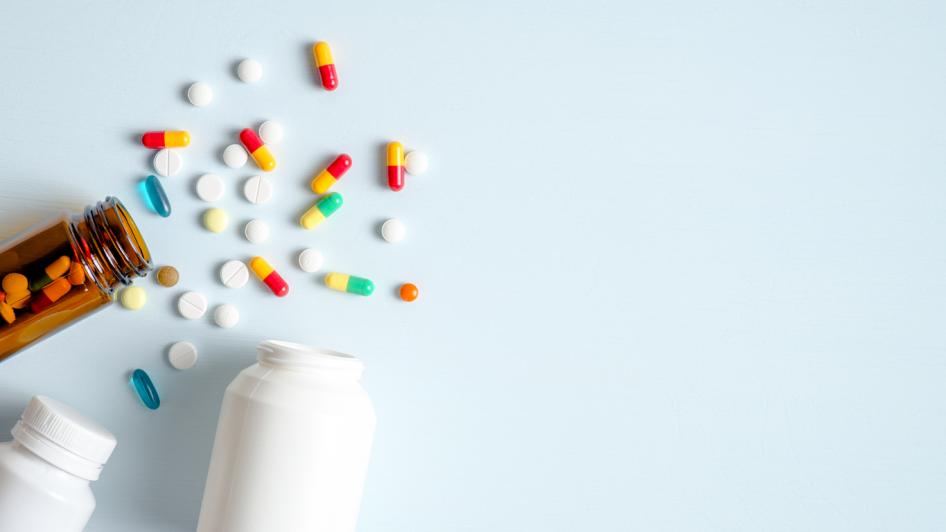 At CVS Health, they put their whole heart into serving their customers and that service begins with their commitment to learning and development. CVS Health's Senior Manager, Enterprise Learning and Development Loren Sanders explains how good training drives employee and customer loyalty and retail performance.
Show Notes:
Loren Sanders shares the best practices at CVS Health and explains how their commitment to the customer is front and center in all their training. Key points include:
Customer care representatives go through empathy training to learn how to listen better before responding to customers. Understanding what a customer may be going through helps associates always respond with empathy.
The need to be more responsive and flexible due to the pandemic has also led CVS Health to make training more accessible when and where it's needed most.
CVS Health measures training throughout the employee's journey to build a stronger workforce and increase employee retention.
Data and measurement continue to be critical to L&D at CVS Health. Their goal is to have coaching, learning, and support available at the point of performance for employees in various job roles.
Powered by Learning received the Award of Distinction from the 2021 Communicator Awards and is named to the Top 40 L&D Podcast list with Feedspot.
---
Susan Cort: This is Powered by Learning, a podcast designed for learning leaders to hear the latest approaches to creating learning experiences that engage learners and achieve improved performance for individuals and organizations.
00:16 Announcer: Powered by Learning is brought to you by d'Vinci interactive. For more than 25 years, d'Vinci has provided custom learning solutions to government agencies, corporations, medical education and certification organizations, and educational content providers. We collaborate with our clients to bring order and clarity to content and technology. Learn more at dvinci.com.
Susan Cort: Hello, and welcome to Powered by Learning. I'm your host Susan Cort along with d'Vinci CEO, Luke Kempski. We're pleased to talk to Loren Sanders, Senior Manager, Enterprise Learning and Development at CVS Health about how training can drive retail performance. Welcome, Loren, and thanks for being a guest on Powered by Learning.
Luke Kempski: So glad you could join us, Loren.
Loren Sanders: I'm glad to be here.
Susan: Loren, let's start out by telling us a little bit about your background and your role at CVS Health.
01:09 Loren: First of all, I want to make it really clear that I'm not speaking on behalf of the organization and that I'm speaking on behalf of myself as someone who works for CVS Health. I have been with the organization for a little over 16 years, and I've had the joy of working in multiple areas of the company. I always like to joke because I've been on the HR side and on the business side that I understand why the business often thinks that HR lives in Candyland and why HR often is so frustrated with the business, but it's been a really unique experience. In every role I've had, I've always landed into the learning space, whether formally or not. I think learning is my passion and just the direction that life has always just taken me.
Luke: That's great. I know with a title that's encompassing like enterprise learning and development and CVS Health being such a large organization, I wonder in terms of the scope of learning and development that's done in the organization, how do you decide what areas to invest people and resources in?
02:15 Loren: We're actually really lucky in that we set teams up in more or less of a business family support system. We have teams within the enterprise learning and development organization that support the Aetna business, the CVS retail business, including MinuteClinic, our pharmacy benefit manager business including Omnicare. Then we also have an L&D operations group, which is where I sit. Every group has program owners, workforce managers, instructor-led training designers, and trainers. Then we have web-based designers and developers that sit within the world of operations. I'm part of the operations organization and my team really focuses heavily on the measurement side of learning, as well as setting standards for design and delivery and the things that keep us driving towards being an industry benchmark.
03:02 Luke: Wow, that makes sense. I know that most people think of CVS Health-- we think of the drug stores that we see so frequently all across the United States. If you could talk a little bit about the breadth of CVS Health and how that impacts what you do from a learning and development standpoint and how you're evolving what you're doing.
Loren: I'm going to speak to you with my whole heart here because CVS has a single clear purpose, and that is to bring our heart into every moment of our health. As an organization, we often look at the country's most prevalent and most pressing healthcare needs, and we have to understand and act on what our consumers want and need.
03:41 That is really personalized and it's really people-centered, and it's really treating people like a human being and not a number.
That goes far beyond empathy and compassion and care that we have to demonstrate in customer interactions. It's built in the way that we train and develop people. It's part of our organizational culture and putting our hearts into everything we do means that we are always reaching higher, going further, demanding more from ourselves and for each other. That's built-in and pulled through in every aspect of learning
Luke: Do you have an example of how you tie that mission into a particular training program?
Loren: One of the things that we do with our customer care representatives is take them through an empathy series where they have the opportunity to get a better sense of how we don't know people's stories and how important it is to listen first and respond with empathy in their interactions with people.
04:41 Early on in my career, I supported an area of our organization that had a focus on our specialty medications. I met with some of our customer care people in the specialty world, and one of the first things that they tell folks in their training is when someone is calling you and calling into a specialty pharmacy for help, they're not just calling because they're upset.
They're calling because they're sick, likely with something long-term, and they're upset. You have to start there and recognize that our goal is to help people understand what we can do for them and not to put barriers in their way of getting their health care needs met. Another piece of that is, something that I always tell my team is, it doesn't matter what job you have in this organization. At the end of the day, what you do makes a difference in somebody's future and somebody's ability to get the care that they need. Whether it's medications, whether it's walking into a MinuteClinic for a sore throat, anything. It really is tied to the people that we serve, and there's so many different ways to pull that through.
05:50 Luke: Yes, that makes so much sense. It's so much more inspirational and makes everything more relevant to think about it that way. Also, the idea of empathy and to not make any assumptions on the interactions that you're having with customers, and to make sure that you're really treating each one as an individual and coming through for them. I know when we look back over the last 18 months or so, a lot has changed and new responsibilities have been put on CVS Health and other retail drugstore operations in terms of COVID-19 testing and vaccine distribution. How has that impacted your role in learning and development?
Loren: Well, we've had the unique opportunity where some organizations had to stay below the radar or lay people off. We actually had to ramp up our hiring and expedite onboarding and move quickly to mobilize and meet consumer demands and market demands. All of that rapid hiring needed a new approach to the way that we onboarded our people. We had to get people up to speed really quickly, and then we had to ensure that we kept them and the customers that they came into contact were safe. Training had to be very impactful and relevant and the learners had to be able to apply it right away.
07:03 Prior to the pandemic, all of our new hire orientations were in the classroom. After the pandemic started, we took onboarding 100% virtual. We modularized all of our employee training, and we added new cleaning and social distancing procedures and prioritized the information that was most pertinent to the new responsibilities that employees would have so that they could get through the organization quickly and respond to the needs of their customers.
Luke: Well, and I would imagine too, that in addition to all of that onboarding, there was specific training around new store policies and procedures that had to happen at the store location as well that might be unique to a particular layout or role that that store might have?
Loren: Yes, that included how to put on PPE, how to take off PPE, how to administer a COVID test.
Luke: In your areas of responsibility, well, so I would imagine have to provide education to the store managers as well. What kind of impact and what kinds of learning experiences did you have to bring forward for them?
08:08 Loren: We as an organization focused pretty heavily on following colleagues through their entire development continuum. While it wasn't really doing anything different than we normally did, what is important is that we were continuing to support them in their ever-changing needs from a learning perspective. They needed to make sure their employees stayed safe; we needed to provide the type of learning that they needed in order to do that. We never really stopped that continuous evolution of following an employee throughout their entire time with us in whatever it is that they have to do within whatever context it is that they have to do it.
Luke: That makes a lot of sense. I would imagine too, that you mentioned going from being instructor-led to going completely online. I would imagine you had to get to a balance of what you can do online and what has to be done in person. Then also, where do the employees engage in the online and balancing all of that. Can you talk a little bit about that?
09:17 Loren: Sure. We really used multiple methods to bring learning to our colleagues and it's really situationally based, and a lot of it's based on the impact of the business results we're looking for. Right now, we're looking at improving the speed of proficiency by using emerging technologies and we're looking at the best approach to add, for example, mixed realities into our programs, which include things like real-time coaching assistance so we can take some of the heavy lift off of the managers and the pharmacists. A lot of that could include a trainer, for example, standing in as a coach or a mentor to a newer hire, and being able to do that through technology in real-time.
Luke: That's really interesting. I would imagine that that allows for more flexibility and maybe pulling expertise from multiple store experiences and sharing that across multiple stores. When you look at measuring the impact of the training that you're doing and measuring whether to continue doing certain tactics or to adjust those tactics, are there any things that you're doing to measure effectiveness?
10:27 Loren: We look… You're speaking my language now. We look at measurement across the entire journey of the employee from the time they come into the organization, throughout their tenure, as they move from a new employee to a contributing member of a team, to a top performer and beyond, and then we track the impact of the programs on overall business results in order to prove their value. I would say basically we use Kirkpatrick's methods. We do also look at what we call a level zero, which is the cost of training because we're an enterprise learning and performance organization, a lot of times our business may look externally to try to fill a need, and we want to be able to prove that not only can we save them time and money, but that we can do things more effectively because of the knowledge that we have about our own organization.
Luke: I know you mentioned earlier that you had to scale up in the last 18 months in terms of hiring more employees. Have you found or do you look at the learning and development programs that you provide as helping to attract and helping to retain employees?
11:34 Loren: It's interesting that you ask that question. I do a lot of reading especially in the Gartner space and I pay a lot of attention to what is happening with employees as they're entering the organizations and how they stay and what they like and development has become a very important component to a lot of those consumers who are looking for new roles.
I just read an interesting study that was talking about how the newer folks coming into job markets are not looking at in terms of what they can offer to organizations in as much as they're looking for what organizations will offer to them, which is a shift from some of us who might be Gen X like me or even baby boomers. We worked a little bit differently and now we're all, as an organization or as learning companies across any of our time and space, are going to have to shift towards what the employee marketplace is looking for because right now we are in an employee's market.
Luke: How do you see the programs that you're offering helping with that? What kinds of things can you do with training experiences that you think can help maybe engage an employee in a different way?
12:44 Loren: I think the closer you can come to putting an employee in the actual experience that they're going to have while they're in training, the more successful you're going to be within that training experience. A lot of times people leave-- One of the things that I always talk to my training friends across different organizations about is how when somebody leaves, they usually say, ''Oh, well, I wasn't trained.'' A lot of times it wasn't that they weren't trained, it was maybe that the training wasn't aligned with what they are doing in their job.
If we can prepare people for the job they're going to be doing while they're in training and measure their success there, which I would call Kirkpatrick's Level 2, then we can take that experience and they can apply that same experience as they're becoming in a contributor outside of training, we can measure how well and what good looks like there and follow that person through all the way to being a top performer in the organization.
13:39 Susan: Loren, do you see connecting the brand of CVS Health? When you were talking about that empathy training and really understanding the whole heart of CVS Health, how do you relay that in training to maybe get even a greater connection with your team members to help with that retention? I would think there has to be a connection between the brand and the training and your talent and retention.
Loren: I would say their early onboarding would really focus on that empathy factor especially if the training is focused on somebody in a store. We focus on empathy across our organization, and we have behaviors in our organization that we call Heart At Work behaviors, and we recognize people for exemplifying some of those behaviors and it's just-- I can't even explain how it's tied into everything from the moment you walk through the door into the way that we treat each other at work, into the way that we try to become curious instead of judgmental in situations, how we try really hard not to assume negative intent. It's just deep in the culture.
14:43 Luke: It all really connects. When you think about how you might be delivering learning and development programs in the future, especially as you were talking about how to make those learning experiences closer to the work experiences, what kinds of things do you think you'll be doing differently in the years to come?
Loren: I really think that innovation is a big piece of the future for us. One of my teams is focused on innovation especially in the digital space and really within the next few years, I would expect us to be leading the curve in the latest and greatest learning technologies that drive performance and leading the curve in how we measure it to show that we are improving the business, engaging the customer, and bringing that heart into every moment.
Luke: I can't let you go without giving us a little peek at what that might look like of course without any secrets of course.
15:38 Loren: Ideally… Remember the little paper clip that used to pop up in Word? I'd love to see a situation where somebody needed help, but it could either be in an AR or a VR space and they could get that real-time help they needed, or it could be just in a physical face-to-face situation. I don't have what I need in the moment and I've got this little virtual coach I can call on and they will give me everything I need in that moment so that I can most effectively serve my customer.
Luke: Yes, I think that more and more we're going to see that goal just because of how fast things are moving, how customer expectations are growing especially if they—Well, whether they're online or in-person, the expectations keep increasing and in the retail world, the competition and the competitive nature of it means everybody's got to constantly look for that advantage over the alternatives for the consumer.
16:38 Susan: We'll definitely be excited to see what innovations you roll out in the years ahead, Loren.
Loren: I'll be excited to see it too.
Susan: Well, please come back and talk to us again. We'd really appreciate that.
Loren: Great, thank you so much. This was a great opportunity, I had a really good time.
Luke: Yes, me as well. Great talking to you.
Loren: Thank you.
Susan: Thanks, Loren. Thank you
Susan: Luke, I love how CVS Health brings its mission and passion for serving people into its training to engage team members, but also extend their brand values to customers. What are some of your takeaways?
17:08 Luke: Yes, Loren talked about CVS's mission and culture. People putting their hearts into everything they do for customers and how personal it is when it comes to interactions around people's health needs. This, of course, has to be embedded in the training and also embodied in the L&D leaders and team members. She gave us an example of how customer care representatives go through an empathy training series to give them a better sense of how they don't know people's stories and how important it is to listen first and respond with empathy in their interactions with customers. Loren also talked about ramping up during the COVID-19 pandemic. They had to expedite hiring and onboarding and implement new approaches that were 100% virtual.
17:53 Of course, they had to establish new cleaning and social distancing standards and provide accompanying training for that. In addition to training about PPE and administering COVID tests, some of these changes are also accelerating new approaches to training and coaching that can be more accessible at the point of need from trainers or coaches that are even outside of the store. She talked about how they correlate training with performance and measure it at different points in an employee's journey, from a new employee to a top performer. Loren summed up talking about a future where data and measurement continue to be critical to L&D and where coaching, learning, and support are available right at the point of performance for employees in various job roles. Certainly exciting times right now and into the future for Loren Sanders and CVS health.
18:43 Susan: Thanks, Luke. Great points and many thanks to Loren Sanders of CVS Health for joining us today. If you have any questions about what we talked about, you can reach out to us on d'Vinci's social channels, through our website, dvinci.com, or by emailing us at poweredbylearning@dvinci.com.
Announcer: Powered by Learning is brought to you by d'Vinci Interactive. For more than 25 years, d'Vinci has provided custom learning solutions to government agencies, corporations, medical education and certification organizations, and educational content providers. We collaborate with our clients to bring order and clarity to content and technology. Learn more at dvinci.com.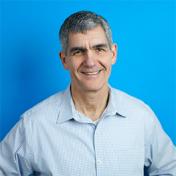 About Us
d'Vinci Interactive is an award-winning comprehensive learning solutions provider for corporate, government, medical, non-profit, and K-12 target markets.
Ready to Connect?
Contact us today to start the conversation. We work with you to find innovative solutions that drive a sense of shared accomplishment and trust.