February 3, 2023
Mission-Driven Learning that Inspires
---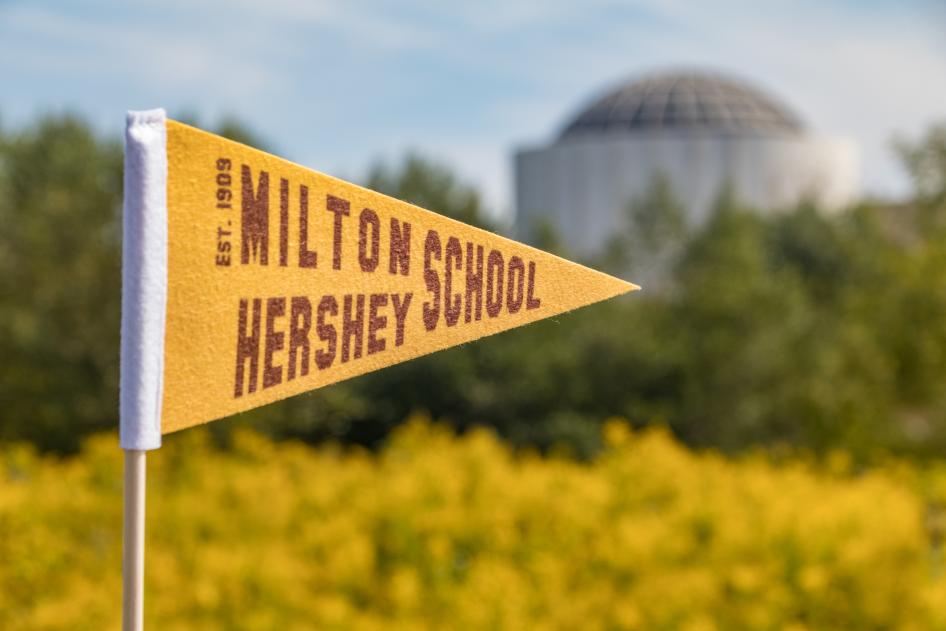 Keeping its student-centered mission top of mind helps focus the importance of training at Milton Hershey School, a private residential school for Pre-K through 12th grade children who come from disadvantaged backgrounds. Craig Wrights, director of training & organizational development at Milton Hershey School shares how they create meaningful and impactful adult learning for the benefit of the kids they serve.


Show Notes:
Milton Hershey School focuses time on onboarding and reboarding team members to ensure everyone is aligned with the mission and vision of the school.
The school's central training function provides the core and mandatory training for all the employees, and it also supports a wide variety of other training functions to support their adult learners.
Milton Hershey School's approach to leadership training includes a cohort model program that lasts eight months and ends with a "Shark Tank"- style idea pitch.
Learn more about Milton Hershey School

Discover more about Catherine Hershey School

Powered by Learning earned an Award of Distinction in the Podcast/Audio category from The Communicator Awards and a Silver Davey Award for Educational Podcast. The podcast is also named to Feedspot's Top 40 L&D podcasts and Training Industry's Ultimate L&D Podcast Guide.
---
Transcript:
Susan: [00:00:00] From orientation to compliance training to professional development, connecting your learners to your mission can help them see the value of what they are learning, whether you're a large corporation or a unique school founded by a candy magnet.
Craig Wrights: The connection is critical because when you're connected to our mission and to our culture, you're connected to our students. Even if you don't work directly with students, you're connected to that. All the research indicates that having an adult or a trusted adult or even multiple adults in the student's lives makes a positive difference on many levels.
Susan: That's today's guest, Craig Wrights, Director of Training and Organizational Development at Milton Hershey School, a private residential school for students who come from disadvantaged backgrounds. Learn how their training programs help team members deliver on the student-centered mission set by founder Milton Hershey. Powered By Learning is next.
Speaker: Powered By Learning is brought to you by d'Vinci Interactive. d'Vinci's approach [00:01:00] to learning is grounded in 30 years of innovation and expertise. We use proven strategies and leading technology to develop solutions that empower learners to improve quality and boost performance. Learn more at dvinci.com.
Susan: Craig, great to talk with you again. Thanks very much for joining us.
Luke: Yes,welcome to Powered By Learning, Craig. It's great to have you.
Craig: Thank you, Susan and Luke. It's wonderful to be here today.
Susan: Craig, start out by telling our listeners a little bit about your journey and how you got to your current role.
Craig: Sure thing. I actually went to graduate school for something called industrial organizational psychology, and that led me to many, many years at the Hershey Company where I held a variety of talent management and organizational development roles. Then I moved on to Ollie's Bargain Outlet where I held some similar roles and then have lastly moved or most recently moved to Milton Hershey School. Wow, it's been almost eight years now where I'm leading the [00:02:00] training and organizational development team.
Luke: Sounds good. Tell us a little bit about Milton Hershey School, the mission of the school, and how what you're doing in training and organizational development support the school and its mission.
Craig: Sure thing. Milton Hershey School is a home and a school that nurtures and educates children in social and financial need to lead fulfilling and productive lives. We currently serve 2,000 children in pre-K through the 12th grade. We've been around for a really long time. This is, we're beyond 110 years. The school was established in 1909 when Milton and Catherine Hershey signed a deed of trust, and this legal document still guides the school today.
When I tell people or when they find out that I work for Milton Hershey School, most people assume that I work with children, but there's a whole host of employees here whose focus is solely on making the lives easier for those employees who have direct care responsibilities for our students. [00:03:00] So, that's partially where training and development comes in. I see our department as one which creates tools and processes to help our adults perform their jobs more effectively.
When we map out what T&D really does here at MHS, we look at five areas. Each of these five areas cover MHS on a very broad umbrella. This would be developing leadership capacity. We have compliance training courses that cover everyone at MHS. We're responsible for acculturating our employees or assimilating them into the mission and connecting them emotionally to what we do.
Also, workforce development, so things like performance management and tuition reimbursement. Then lastly, organizational development, so things like our continuous listening strategy and any other value add collaborations that we can strike up with different departments to help them.
Luke: That's great, Craig. So much we could dive into. I guess just to [00:04:00] give people some scope around having a residential campus with 2,000 pre-K through 12th-grade kids that need all of the surrounding capabilities around them, and how what you're doing as a central training function supports training that supports those other specialized functions that come about by having to support so many kids.
Craig: Yes, we look at ourselves as a mini city. Actually, when we benchmark our school or residential school against other schools, sometimes a better comparison is like a small college. When you think about a small college or university, they have their scholastics arm. They have what we call our home life or a residential arm, but you think about all the operations. We have clothing, food services, transportation, facilities management. We have student homes that the students and the house parents live in. [00:05:00]
We have hundreds of student homes, so you have to have structural trades and construction departments and maintenance. Then we provide medical care for the students, so we employ nurses, we have dental staff, psychologists. Then we have what I would call more or less the corporate functions, so finance, communications, IT, our legal department. Each of these areas on their own, have deep functional needs and also deep training needs that they're responsible for.
What training and development does is we partner with those areas to bolster any adult programming needs that they have. They'll come to us. A really good example is, as the COVID pandemic was lifting, the education and student life area reached out to us and said, "Hey, can you get together with all of our leaders?"
This is likely 70 or 80 different managers of people who [00:06:00] lead the people who work with our students to say, "What do we need to do differently now that the pandemic is lifting? How do we be available and be present and be responsive to their needs and reconnect with the students directly to be accountable post-COVID and help to improve student and graduate outcomes?" That's a mouthful.
When our department gets a call like that, you get into consultant mode and you say, "Okay, let's unpack this. Let's understand what's going on." What we ended up doing is creating with their leadership team a four-hour experience or program with them to help walk them through and rethink and re-imagine what do we need to do differently, not just get back to normal after COVID, but now what do we need to do differently?
While that area in education and student life are the experts on how to raise children on social-emotional learning, on everything else they do, which my team really doesn't have [00:07:00] that expertise, we can help bring these facilitation skills that will build the bridge for them so they can be more successful.
Luke: That's a great example of a custom need that you uncovered and then were able to address. I imagine you would also have ongoing training, like compliance kinds of courses that you have to deliver campus-wide to all the different functions. I think you did mention that as one of the five areas of concentration. Talk a little bit about how you handle that.
Craig: We have two main programs that training and development leads. The first is our new staff on-boarding training. These are required on-boarding trainings that happen through our LMS, through our e-learning system. Then we have for existing employees, something that we call annual required training. If you imagine being a home and school, there's a lot of compliance that we really need to be responsible for here with student safety, with staff safety, and also our systems, cybersecurity [00:08:00] is a real thing.
Luckily, we don't get to see everything that our cybersecurity people here need to go through because it never reaches us, but there's annual training that we have to deploy, and my department is responsible for every year. We do deploy these through our LMS. In the past, we've had a series of instructor-led classes and e-learning or just web-based classes. Fortunately, we've been able to convert most of those to a web-based training, obviously run through the LMS.
Then we partner with our IT department to create data warehouses and dashboards using Tableau and other programs, so every manager can see exactly their hierarchy and who's completed, who's not, so they can get kind of a thumbprint picture of where they need to go next. And then for every employee as well, so they clearly understand what they need to do. Then those dashboards and an HR or training and development level help us to monitor [00:09:00] the overall program for progress.
Luke: That's great. That sounds like a really good approach where you can make sure those fundamentals are taken care of so that you can also focus on other areas that are probably a little more exciting. I know um, you know our audience of learning leaders from a variety of industries would be pretty interested in how you handle your leadership development and what you're doing to build, as you say, leadership capacity within Milton Hershey School. Can you talk a little about that?
Craig: Yes, we have three primary vehicles. I love that you dropped the word fundamentals just about a minute ago because our first primary vehicle is what we call our Fundamentals of Supervision program. We realized we had a gap here and that as we were bringing in new leaders to the organization or promoting individual contributors into leadership roles, that we weren't setting them up for success. We have a program that we run quarterly that's required for [00:10:00] all new leaders to the school, whether they come from the outside or they're promoted internally, it's a two-day program.
In between the program, we give them a month. We have them journal, we do different activities, we give them some e-learnings, and we have them kind of test out some of the pieces of content that we've taught them in day one. Day one is mostly HR-related stuff responsibilities like interviewing, employee relations in a union environment, or performance management. Day two is a little bit more fun. This is conflict management, employee engagement, direction, alignment, and commitment.
How do you set your organization up to succeed and how do you use your resources wisely to get maximum performance? It's been a wildly successful program. Then beyond that, we supplement these two days with additional modules. We look at our leader's competencies and we handpick what things do we really need to improve upon. [00:11:00] We found budgeting was one, time management is another. Procurement practices is another one that hits every single leader. So we've delivered additional modules along that line as well.
I would say that that's our fundamentals of supervision program. We have two others. One is called our Leadership Academy. This is a very intentional cohort model development program. The entire program probably the experience lasted about eight months from beginning to end. We get them together six times a year, so two days in September, two days in December, and two days in March. This is where we're teaching skills to, this could be senior directors down through individual contributors, and then wide across all functions.
It's a very generalized leadership program, but the unique part about this one is what we call our Business of MHS Action Learning projects. So yes, we're [00:12:00] delivering content, we're doing all the normal stuff that you do in a leadership development program, but this action learning project is pretty special because it's very rigorous.
At the end of this, each group of our cohort of 30, I think we split them into five or six groups. We give each group a true real-life business challenge that's happening in MHS at the moment. As a group, they're responsible for conducting research, interviews, external research, collecting all this data, and then proposing recommendations to our executive team, to our mission and strategy team and these are things that come to fruition.
A great example is we had an idea from our previous cohort for our parent sponsors who send their kids to the school and entrust them into our care. We realize that the largest reason why students leave here, leave the school is because they're homesick. [00:13:00] This might be that the student is homesick, or the parent sponsor really misses the child. So, we needed a place.
We realized that we didn't have a central place on campus for parent sponsors and their students to meet more frequently outside of designated holidays where the students would go home. So this cohort out of this business of MHS project came up with the idea of what is turned into the Gertrude Gurt Family Engagement Center. This is a place on campus. It has living rooms, it has spaces just so that family can meet and spend time together so they can feel more connected, and then that will hopefully lead to higher retention across the school.
This isn't just, "Hey, do some research on a project, come do a presentation and walk away." But this goes through, "Let's implement this." I think it really speaks to the idea of five years later when you look back, you can point to something and say, "Look what we did and look how we enhanced and furthered the mission of the school." So that's [00:14:00] our Leadership Academy.
Susan: Craig, for people who don't know, explain Gertrude Gurt and the connection.
Craig: Sure, andI think you hit on a really important piece here. The connection is critical because when you're connected to our mission and to our culture, you're connected to our students. Even if you don't work directly with students, you're connected to that. All the research indicates that having an adult or a trusted adult or even multiple adults in the student's lives makes a positive difference on many levels.
How we really reinforce this? We have a couple different ways. One is through our values, what we call our sacred values, our commitment to mission, integrity, mutual respect, and positive spirit. Anyone coming into the organization starts to feel that right away because we really select people who model and espouse those values.
Then you move on to our programs in training and development so you have our required on-boarding training. Yes, some of its compliance-oriented, [00:15:00] but the other pieces are really centered around who we are, how do we really enrich the lives of students and build meaningful connections. The real winner here is what I would say it's our one-day orientation experience. We pull in many, many different people from around the organization to come present directly to our new hires for a full day.
We take our school historian. We bring in experts from our admissions area or enrollment management, student admissions area to talk about the students we serve, and literally putting a face to poverty because those are the students we serve. We're not just a home and school but we're a home and school for students with unique needs who come from backgrounds of poverty. Man, we need to understand that.
There's some really interesting experiential activities that we go through during that section. Also, just understanding the admissions and enrollment criteria. What type of students do we accept into [00:16:00] the school? Then we blow it out to a bigger level. We start talking about our strategic plan, what we call our Milt Plan named after Milton Hershey. We review the organizational chart, "Hey, how do things flow up together? What does this look like?" Then we dive into our sacred values, our behaviors, our expectations.
We really try to connect people with who are the people that we serve with our students, and then bring them up to a higher level with our strategic plan, and then we link every individual to say, "Now do you have a line of sight? Can you see in your role how you then contribute to the success of the bigger picture?" And that's where we win.
Luke: You have your on-boarding programs and you keep refreshing them and making them better and that all works with new people as they come on. But then, people who maybe have been around for a longer period of time, like longer-tenured employees, miss out and maybe start to lose touch with some of those mission values, history, all those things [00:17:00] that go into the culture part of an on-boarding program. Talk about how you've figured out a way to bring that to those more tenured employees.
Craig: Sure thing, and we do have tenured employees. I think that's part of what makes Milton Hershey School so special. When you spend a lot of time either here in the organization or in your specific role, you really become that specialized expert. We're still a family. We all know each other, so we're not too big where you're just reaching out to a department, but you're actually reaching out to a person.
Given that, we all work in silos, things can get siloed at times. If you've been here for 20 years, you've been here for 30 years, how do you get exposed to the latest and the greatest of what's happening at the school to understand how we are evolving and serving students? We do have a program that we run. Every several years it'll pop up on our radar and it's called Re-boarding.
We literally re-onboard [00:18:00] employees. Our current effort, I want to say we are Re-boarding close to 1,200 full-time employees, and we have a fantastic program. It's a full-day program that is run from the training and development lens. And we take some of those concepts from orientation that he might have had five years ago or 20 years ago, and we give him a vitamin B booster shot. We have some games and experiential things going on, so we make it fun, energizing, inspirational.
You want to walk away with a little bit more energy and say, "Even though if I knew these things, boy, now I have a different perspective." Or, "I got my booster shot so I'm a little bit more energized around that."
Susan: It all comes back to your mission and you can't ever lose sight of that, right?
Craig: Absolutely. It 100% doesn't, and I'm glad you said that Susan, because everything we do here is intentionally linked to our strategy as any business should be. [00:19:00] So it's no different than that, but we're very, very intentional with forward communications. I tell you what, one thing that is a huge hit in our orientation program is to have all of our new employees have dinner in a student home with the house parents and students up to 12 students in a student home.
What better way to get the experience of what it's really like than being there. I wish that we could take that and infuse that in Re-boarding program. Oh man, but that's a lot of people in a short amount of time. It's just not necessarily possible.
Susan: That makes it real. In fact, our parent company, JPL several years ago took some team members over to Milton Hershey School and we got to read stories to the kids and it was just a terrific experience. Many years ago, I used to work at one of the Hershey entities and had the opportunity to go into student homes, have dinner with the kids, and it just made it so meaningful.
Craig: I love it. [00:20:00] The MHS, the Milton Hershey School community, that's a proper noun phrase that we use here, the community. It's building that community and the teamwork between our entity partners and other organizations is important for our long-term success and for the children's development as well.
Luke: I guess talk a little bit about your role in training and organizational development and how you bring what you're doing from culture programs to the community or the other entities within Milton Hershey School and the Hershey family.
Craig: Sure thing. We've been intentional in including content from the entities in this re-boarding program in our Spartan Strong Re-boarding program. We have a very close relationship with the Hershey Entertainment & Resorts Company, the Hershey Trust, the Hershey Foundation. We're all part of a larger umbrella. And Hershey Entertainment & Resorts company's core, part of their core mission is to provide value to the school. [00:21:00]
When they help fund us, we need to understand them and they need to understand us so a couple different things. Back to our re-boarding program, we actually have leaders from HE&R come and present this HE&R piece. At that re-boarding program, they also talk about the relationships between, say, the Hershey Company, Penn State Health, the Hershey Trust, and all of these different entities together.
To strengthen this relationship and this partnership with Hershey Entertainment & Resorts, we actually have some key priorities that we work on together. We're now collaborating on marketing strategies on career-focused education and employment for our students. There's intentional life and social skills development, some project-based problem solving that happens, and then professional development for leaders, and under that PD for Leaders pillar is where we see this re-boarding program come into play. [00:22:00]
We also go over to Hershey Entertainment & Resorts, and we teach what we call an MHS immersion class, where we take their people and we dump them into what MHS is all about. And I think what we're going to be doing shortly here in the future is bringing that program back to the MHS campus, because during COVID, we couldn't have people on campus. We've received feedback from the Hershey Entertainment & Resorts employees say, "We loved going there because it made it real."
What better way to connect than to number one be in-person and number two, be there on site. We're being more intentional, Luke, with HE&R and we're going to be doing similar things with Penn State Health and the Hershey Company very shortly.
Luke: It's really in the spirit of how Milton Hershey envisioned it, I think, even though it's much larger and much more modern. Those connections and how he set it up really legally in terms of connecting the entities, it lives on [00:23:00] and that spirit lives on and how you can share experiences back and forth down to the kids enjoying themselves at Hershey Park, right?
Craig: You got it and they do and they absolutely love it. If we can't be there with them, we see the pictures and the videos and it's fantastic.
Luke: It's definitely you have such an interesting job and Milton Hershey School is such a unique place. I guess talk a little bit about maybe what's next for you in training and organizational development. What are you working on right now that maybe will come to realization in 2023?
Craig: Sure thing.Most companies continue to evolve and they expand, and we're no different, although we're a home and a school, we're always looking for ways to expand upon Milton Hershey's vision. One way that was identified and revealed just a few years ago, was something called the Catherine Hershey Schools for Early Learning. I'll call that CHS. So CHS [00:24:00] was launched in 2020. It's a $350 million initiative to initially develop six early childhood education centers in the state of PA and they're subsidiaries of MHS.
CHS is a non-residential model, so they won't have student homes like we do, but it's a year-round core early learning program for children from low-income, so from birth to age five, and then MHS has really pre-K through 12th grade. The idea here is it's just truly exciting because Catherine Hershey Schools is a startup. It is a brand new, literally building from the ground up.
Training and development is a shared service with Catherine Hershey Schools as they start to come online, as they're hiring their people, not only in their central office, but then in these six centers. We've been partnering with Katherine Hershey Schools to [00:25:00] help them work through, how do they most effectively work with each other? How do they set goals? How do they cascade goals? We're doing a lot of team building with them. We use a couple different tools.
One is the DiSC, which I'm sure many people on this podcast are familiar with. There's also the Kolbe Index. We use a couple different assessment tools in tandem, and we're helping them to move along their path to maturity. We also help their leadership team with helping to set direction or understanding, are their resources aligned appropriately, and do they have full commitment other people?
You imagine with any startup entity, it's a brand new game. You have to set the culture from scratch. They're well on the road to doing that and when they raise their hand and need a little bit more assistance, anyone over there can do this kind of stuff, but it's better to be a participant and to have an outside entity like myself or anyone [00:26:00] from my team come over and to help facilitate. It just makes the experience a little bit more rich for them as participants. So CHS is really our big thing going forward here.
Luke: Yes. It's another way of connecting the original mission and the mission that lives on at Milton Hershey School into a whole, not only new kind of school, but also an extension geographically and reaching even more and more students and families or young people and families. It's excellent.
Susan: Craig, thanks so much. That was excellent. Thank you for all that you do for Milton Hershey School and now Catherine Hershey School. We're excited to see what you and your team will do next.
Craig: Thank you so much, Susan and Luke. It's been a pleasure.
Luke: Yes, best of luck.
Susan: WellLuke, there are certainly a lot of takeaways our listeners can get from the way they approach training in Milton Hershey School.
Luke: Yes, such a great conversation with Craig. It's such an interesting place to lead training and development. [00:27:00] I think we learned how his central training function provides the core and mandatory training for all the employees, and he also is supporting a wide variety of it, really like area-specific training functions and there sure are a lot of them the support. What he said was like a city within the Milton Hershey School campus. Everything required for the lives and education of children from pre-K to high school. I think he said there were 2,000 of them.
Susan: Yes.
Luke: We also got to hear about their approach to leadership training, which included a cohort model program that lasts around eight months and ends with like a Shark Tank style idea pitch at the end. I think he called it an Action Learning Project. He also told us about the importance of on-boarding to get new team members aligned with the Milton Hershey School mission to nurture and educate children in social and financial need to lead fulfilling and productive lives.
They've also created re-boarding to energize tenured employees, and they've even taken on [00:28:00] on-boarding elements to employees of related organizations like Hershey Entertainment, the Hershey Trust, and the Hershey Company. There's really lots of good stuff happening with Craig and Milton Hershey School.
Susan: Definitely a lot of innovative ideas and some good stuff happening at d'Vinci too. What's new this year?
Luke: Yes, I can't believe next week is our 2023 kickoff meeting. We'll have our whole team in person this year to celebrate our progress and engage in our go-forward plans. New clients, innovation and product development are all part of our 2023 agenda.
Susan: It's going to be a good year, and I'm looking forward to being a part of that meeting with you.
Luke: Yes, sounds good. Thanks, Susan.
Susan: Thanks, Luke. Special thanks to Craig Wrights of Milton Hershey School for joining us today. If you have any questions about what we talked about or have an idea for a topic or a guest, please reach out to us at poweredbylearning@dvinci.com or through our website, dvinci.com.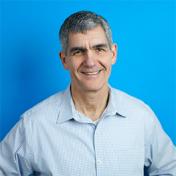 About Us
d'Vinci Interactive is an award-winning comprehensive learning solutions provider for corporate, government, medical, non-profit, and K-12 target markets.
Ready to Connect?
Contact us today to start the conversation. We work with you to find innovative solutions that drive a sense of shared accomplishment and trust.