December 12, 2022
L&D Leaders Face Training Challenges of 2023
---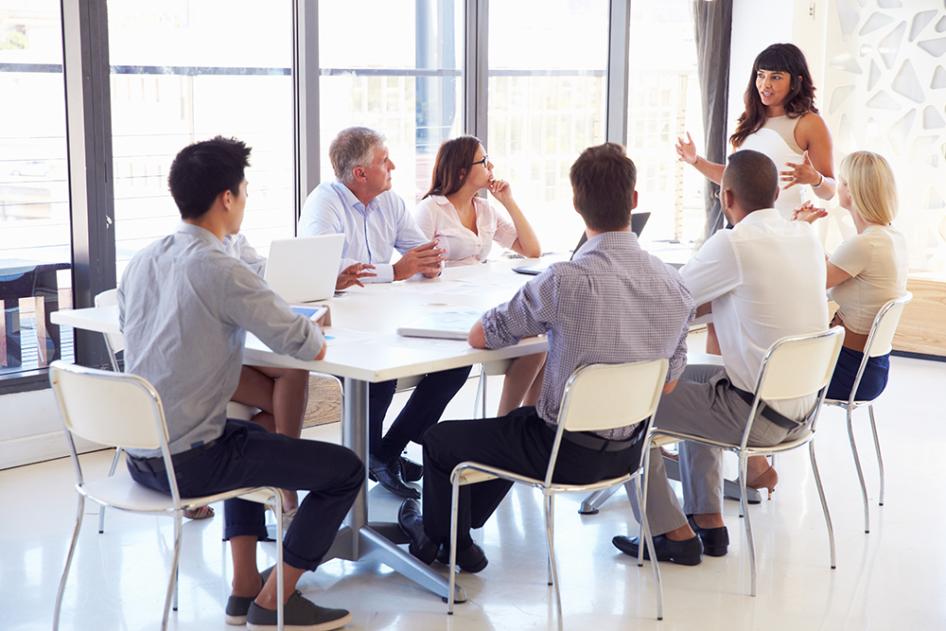 Learner leaders are tackling challenges head on – including how best to train a hybrid workforce, how to use microlearning, and how to put the learner first. We spoke to several thought leaders at the ATD Central PA 75th Anniversary event to see how they are taking new approaches to learning.


Show Notes:
The guests on this episode shared many helpful approaches to improving learning, including these key points.
There are cases where in-person learning is more effective and situations where virtual learning works best. Examine your training programs to decide which environment is most conducive to learning.
Rethink long-form in-person training to see what could possibly be done in a more efficient and engaging way.
Short-form microlearning will help engage your learners but consider it as part of your overall training program - not a new way to educate on every topic.
One guest reminds listeners to focus on the learner and be quick, be agile, and be flexible.
Powered by Learning earned an Award of Distinction in the Podcast/Audio category from The Communicator Awards and a Silver Davey Award for Educational Podcast. The podcast is also named to Feedspot's Top 40 L&D podcasts and Training Industry's Ultimate L&D Podcast Guide.
Special thanks to the guests on this episode:
Adam White, Penn State Health
Phyliss Vasbinder, PSECU
Deb Ellenberg, Sandler Training
Alixandra Moyer, Phoenix Contact
Rob Hoitt, West Virginia ATD
Chelsea Leffler, Talent Metrics
Sy Islam, Talent Metrics
Jesmin Mejia, L'Oréal
Scott Bostjancic, Mid Penn Bank
---
Transcript:
Susan: [00:00] This is Powered by Learning, a podcast designed for learning leaders to hear the latest approaches to creating learning experiences that engage learners and achieve improved performance for individuals and organizations.
Speaker 2: Powered by Learning is brought to you by d'Vinci Interactive. For more than 25 years, d'Vinci has provided custom learning solutions to government agencies, corporations, medical education and certification organizations, and educational content providers. We collaborate with our clients to bring order and clarity to content and technology. Learn more at dvinci.com.
Susan: Hello, and welcome to Powered by Learning. I'm your host, Susan Cort, along with d'Vinci President Mason Scuderi, to share the insights of learning leaders as they plan their L&D strategies for the coming year. We talked to several people from various industries at ATD Central Pennsylvania's [01:00] recent 75th Anniversary Conference. Mason, we certainly heard a lot of conversation about training a hybrid workforce, the increased focus on micro-learning, and the need now more than ever to meet the learners where they are.
Mason: Absolutely. Susan, this is an exciting time of year when we're all reflecting on this year's accomplishments and refocusing learning strategies as we head into 2023.
Susan: While the people we talk to are facing a lot of challenges, people like Adam White, organizational development consultant at Penn State Health are looking at them as real opportunities to create even more effective training.
Adam: The biggest opportunities we have is agility. The pandemic really helped a lot of us in our field of talent development think differently. We were forced to move to virtual just as a result of we weren't allowed to have people in person. Moving to that virtual space has allowed us now to think about things differently. We had to basically try to cram everything in-person into a virtual format. It didn't really work. Now as we move to 2023 and beyond is how can we more agile with what we're developing, so if we have the opportunity to go [02:00] back in-person, we can now flip it and it's not more of that stressor.
Susan: Deb Ellenberg of Sandler Training is also looking at the opportunities to come out of the pandemic.
Deb: One of the great things that came out of COVID was the fact we used to do training all the time, just face-to-face. Now it's you've got those digital platforms, you've got the technology really to enable and reach people where they are using Zoom, using all of the digital platforms. We run hybrid classes. Getting people, reaching people where they are to enable then success for where they want to go.
Susan: Phyllis Vasbinder, Learning and Development Generalist at PSECU, says the key is in striking that balance between the virtual and in-person training environments.
Phyllis: I think some of the challenges are learning how to make those connections in a virtual world. How do we connect with our coworkers? How do we develop those friendships? [03:00] How do we develop those relationships in a virtual world where people are just done looking at their computer all day? How do we do that while maximizing the productivity and ensuring that folks have what they need? We've got to find that balance and we need to find it pretty soon.
Mason: It's so important to enhance virtual learning with time to grow and strengthen relationships with other team members. This could be anything from a profile page in chat feature in your learning management system, or just making time for coffee with a colleague on the go.
Susan: That's a good point, Mason. I think one thing everyone agreed on is the need to shift to short form or micro-Learning, and Alexandra Moyer from Phoenix Contact shares her thoughts on that.
Alexindra: We're definitely still in this COVID era, and a lot of people are learning online or still in this hybrid model. I feel that in order to capture people's attention they really need to kick stick with micro-content [04:00] or do a series of learning, just like bite-size ways for people to digest and download the content because when you're on a Teams call or Zoom call after Zoom call all day for work, it's hard to focus sometimes. I feel like if you have engaging effervescent, like exciting short clips, I think that would be beneficial and go a long way.
The benefits of micro-learning is that you can be able to do it on your own time. It's very flexible. You can do it in the car while you're on your way to work or during your lunch break. You can sit in front of your computer and take care of your training sessions. You can do it as a group and it doesn't feel like such a daunting task to have to sit down for three hours and listen to people spew a PowerPoint at you. You're able to digest things bite-size and feel very accomplished getting things done.
Susan: Adam White of Penn State Health agrees that it's good to rethink instructor-led training in some cases.
Adam: I think the big thing too is that people, when they're used to being in the classroom, it's like, I'm going to be here from eight to five [05:00] and they'll be serving an hour lunch. What we've realized, and I've been working in the virtual learning space for about 10 plus years, is that we can't do that. You're going to lose people. One of the opportunities and I think one of the great things to look at that I hope organizations are looking at is how do you chunk out your learning now? Instead of having one eight-hour course, can you break it up into two four-hour or four two-hour courses to keep the learners engaged and not only that, but allow them the opportunity to learn and apply before they take the next section?
Mason: The mandatory shift to virtual learning has been a challenge and a learning experience for many organizations. Recognizing how to best reach target audiences with shorter seat time-aware microlearning is going to allow learners to approach learning on their own schedule and provide the flexibility they need.
Susan: No, definitely. I know, Mason, a lot of our listeners may be wondering what learning modalities to use and when, and the ATD members that we talked to said it's really never a one-size-fits-all decision. In fact, Rob Hoyt, President [06:00] of the West Virginia chapter for the Association for Talent Development, and Phyllis Vasbinder of PSECU had more to say about that.
Rob: I don't know if there's any one best platform. I think the best platform really is getting your learners where they are. I don't have any one to recommend. I know some of the ones we use, but they're right for us because of our needs. I would say that there's so many vendors out there now with a lot of rich content that you really do have to spend the time getting to know them and know what your needs are or in our case, what our clients' needs are. In some cases, what we have is specified by the agencies that we serve. Understanding specifically what they need and then finding the platform that works best for the situation.
Phyllis: I think that as far as learning modalities are concerned, I think new concepts should always still be done somehow face-to-face. Then e-learning and blended learning can be done as a follow-up. I think that you need to ensure that you understand that it is the YouTube generation, [07:00] these hour-and-a-half-long sessions are not going to cut it anymore. We need to be quick, we need to be agile and we need to be flexible.
Mason: I definitely agree. If face-to-face training has been a part of your learning program, it'll be important to get teams back together after being virtual for so long. Easing back into in-person will be a great way to find that new sustainable balance and what is right and sustainable for your team. It'll certainly be interesting to see what percentage of in-person training returns and where virtual formats from the pandemic remain in place.
Susan: Mason, we're always telling our clients at d'Vinci about the importance of focusing on the learner. Our guests on this episode agree that now more than ever, this is really important to help with talent development and retention, which can be a challenge for a lot of companies. Chelsea Leffler and Sy Islam from Talent Metrics Consulting have shared their perspectives on this.
Chelsea: I think the opportunities and challenges for learning in the next year will definitely be keeping [08:00] people engaged and passionate in what they want to learn about and finding new skills and new ideas in the things that we care about and we work for and differences that we want to make in the world. I think it's really important to keep people interested in their job and finding new things to add to what they want to learn about, especially post-COVID.
I think our way of working has changed in the way we learn and we have learned that we can learn better ourselves sometimes. I think it's important that organizations take advantage of that and offer different learning styles and opportunities to keep the people engaged and want to learn more.
Sy: I think the biggest challenge is learner engagement. Keeping people interested in learning in personal and talent development across the board, especially with some of the attrition and some of the economic issues that are going to be coming up. Keeping the workforce that you do have engaged. Very, very important.
Susan: Jesmin Mejia, HR Associate for People Development [09:00] and Learning in North America for L'Oréal agrees that coming up with training that speaks to the learner is key to engagement.
Jesmin: Attrition, that's one of the challenges. Trying to develop programs that are going to keep people engaged and motivated to stay in their organization. Also, trying to motivate people to do self-directed learning. Get them to use the tools that we provide for them so they can continue their own development on their own. Those are some of the challenges we face. I think you need to put yourself in the position of your learner, the stresses they have in their current role.
The crunch for time is very important because that's how you going to be able to design programs that are going to actually help them instead of them feeling like, "This is not for me. They don't understand what I do. They don't get me," like getting the head of your learner.
Susan: Adam White from Penn State Health agrees and says that focusing on the learner also means keeping learner preferences and technology in mind too.
Adam: I think [10:00] it's just the learning technology space. I don't like to think I'm getting older, but the population that's coming into our workforce are much younger and they're used to learning in a different way. If we still think about putting somebody in a brick-and-mortar classroom or even a virtual classroom, that's not the way people learn. We really need to make sure that we're focused on engaging and social learning, do-it-yourself learning, but also find the opportunity to have our learners share and collaborate learning with one another. Also, how do they like to learn too?
We're usually too focused on us in the talent professional field and how we like to learn, and what we grew up with learning, and what we learn in school, but let's ask our learners and how they want to learn to make things a little bit easier for them to get the more opportunity for them to digest it, more opportunity to learn and feel like they want to stay with the organization because turnover's high. Let's do what we can. 1f we could do it in the classroom, let's do it. Whatever that classroom looks like.
Mason: I like the idea of implementing an adaptive learning management system or learning experience platform, that has customizable preferences for each learner under their account.
Susan: Mason, to wrap things up, Scott Bostjanic, Director of Mid Penn University, which is the corporate University of Mid Penn Bank, [11:00] and Phyllis Vasbinder of PSECU, have some final advice on ways to listen to the learners.
Scott: Your training team probably isn't that big and available enough to really meet those needs. I think that's one of the challenges of our position and other companies I've worked with and I'm aware of. We have the learners learn on our schedule, a pretty defined schedule, and is that really appropriate today? How do we then almost customize that training to the learner? If they're performing well, how do we fast-track them? If they're not, how do we support them to get them to where they need to be? That's a challenge I don't have an answer for yet.
Phyllis: One of the things that each learning and development professional needs to do is learn how to read the signals, read the signs if somebody's struggling. Make sure that you have that level of transparency to stay open for folks to voice their concerns, and ensure that you make them feel that you are somebody they can [12:00] go to when they need anything. Be open for all of that because some learners are going to come with all kinds of skills, and some learners are going to come with not as many as you need maybe for your industry. You need to be able to assess that relatively quickly and then meet those needs at that moment.
Susan: Well, Mason those were some great ideas and insights from the people we talked to at the ATD Central PA Conference, wouldn't you agree?
Mason: Absolutely, Susan. It was such an insightful event and a great moment to celebrate 75 years of the Central PA chapter of ATD.
Susan: Yes. Happy anniversary to them. It was great to attend the event with you. Thanks for taking time today to respond to some of the insights that were shared by those guests who participate in our podcast. If you have any questions about what we talked about or you have a topic or guest to suggest for our podcast, please reach out to us through our website dvinci.com, or email us at poweredbylearning@dvinci.com.
[13:00]
Speaker 2: Powered by Learning is brought to you by d'Vinci Interactive. For more than 25 years, d'Vinci has provided custom learning solutions to government agencies, corporations, medical education and certification organizations, and educational content providers. We collaborate with our clients to bring order and clarity to content and technology. Learn more@dvinci.com.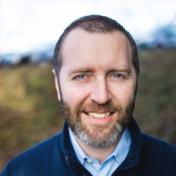 By Mason Scuderi, President
About Us
d'Vinci Interactive is an award-winning comprehensive learning solutions provider for corporate, government, medical, non-profit, and K-12 target markets.
Ready to Connect?
Contact us today to start the conversation. We work with you to find innovative solutions that drive a sense of shared accomplishment and trust.