The Learning Ecosystem
How do you decide what learning solution will be most effective for your organization? Understanding your learning ecosystem is the first step in developing training that yields great results.
Get Better Results by Navigating Your Learning Ecosystem
In our eBook, Navigating the Learning Ecosystem, you will:
Identify what factors influence the learning solution you deploy
Define your training need and desired results
Consider the overt and covert characteristics of your learners
Recognize the impact budget, time, and resources have on your solution
Examine delivery options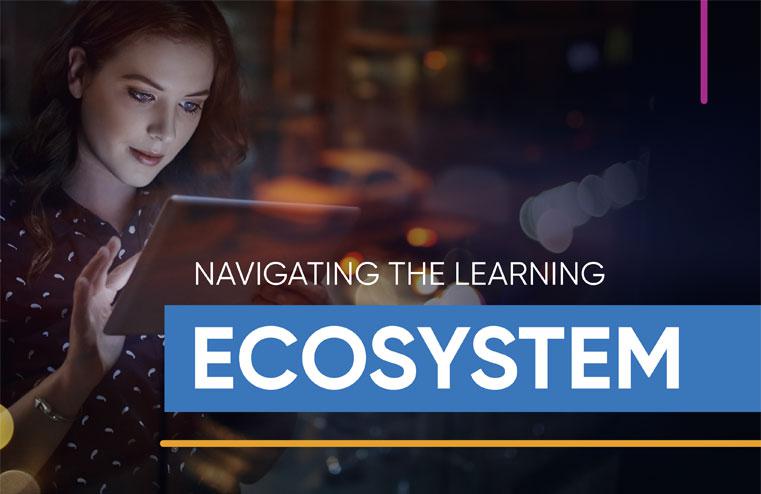 Download Our eBook Today
We Can Help
Contact us today to start the conversation. Our team of Learning Consultants and Instructional Designers will guide you through upfront analysis as they support you in developing a learning strategy that meets the needs of your organization.
Contact Us