June 28, 2022
L & D Trends from TICE
---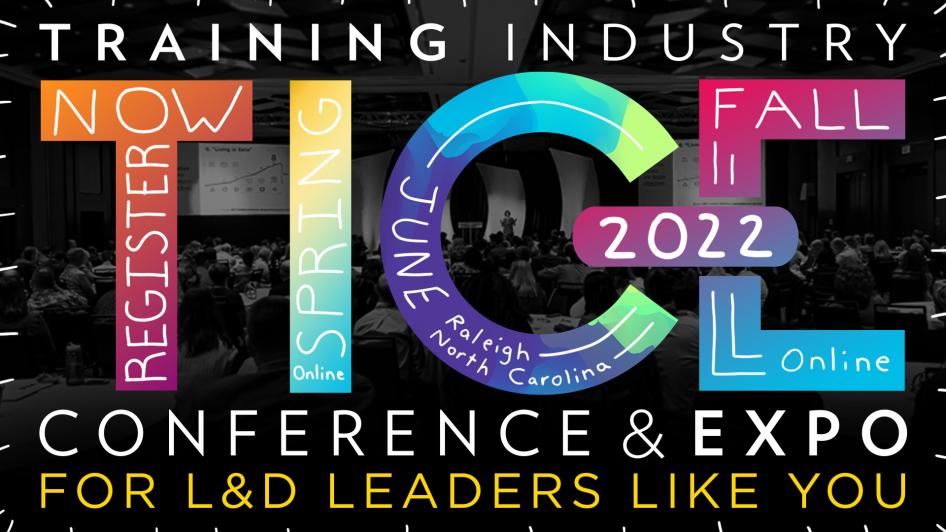 At the recent Training Industry Conference & Expo in Raleigh, N.C., more than 400 learning leaders reunited for the first time since the pandemic to talk about the state of the training industry and discuss best practices for L&D in their organizations. Here are some of my quick takeaways from TICE.


Show Notes:
d'Vinci was pleased to sponsor the Training Industry Conference & Expo once again. Here are some insights from the conference keynotes and sessions.

Out of 350 companies surveyed by Training Industry, a majority reported a plan to increase training budgets.
Most companies shared that the biggest training priorities are around compliance, learning experience, DE&I, leadership effectiveness, and hybrid learning.
While the need for C-Suite buy-in still remains, companies surveyed reported a shift in thinking as training has more of a seat at the table.
Training and development can play a huge role in employee engagement, wellness, and retention, which in turn, helps offset the great need for talent recruitment.

Coming up! We interviewed TICE attendees at the conference about the latest trends, and challenges they're facing. Listen for their insights on a future episode of Powered by Learning!

Read Mason's article on TrainingIndustry.com - "Purchase With Confidence: The Ultimate Guide to Learning Experience Technologies"

Powered by Learning earned an Award of Distinction in the Podcast/Audio category from The Communicator Awards and a Silver Davey Award for Educational Podcast. The podcast is also named to Feedspot's Top 40 L&D podcasts and Training Industry's Ultimate L&D Podcast Guide.
---
Transcript:
Female Presenter: [00:00:00] This is Powered by Learning, a podcast designed for learning leaders, to hear the latest approaches to creating learning experiences that engage learners and achieve improved performance for individuals and organizations.
Male Presenter: Powered by Learning is brought to you by d'Vinci Interactive. For more than 25 years, d'Vinci has provided custom learning solutions to government agencies, corporations, medical education and certification organizations, and educational content providers. We collaborate with our clients to bring order and clarity to content and technology. Learn more at dvinci.com.
Susan Cort: Hello, and welcome to Powered by Learning. I'm your host Susan Cort. And today I am joined by d'Vinci president Mason Scuderi. Mason and I are attending the Training Industry Conference & Expo in Raleigh, North Carolina.
Mason, it's been a great couple of days, busy days, reconnecting with learning leaders in person [00:01:00] and hearing about the challenges they're facing in this post-pandemic world, and also some of the successes they've enjoyed as well.
Mason Scuderi: Yeah, Susan, it's great to be back in person. There's a real energy here and a pent-up demand at the conference. I think both from the attendees, who are excited to be back in Raleigh, and a high interest in d'Vinci and other learning development companies that are here at the conference.
Susan: Oh, I agree. There is definitely a lot of energy here and it's been good to kind of reconnect with some of our friends in the industry, so it's been a great couple of days.
Right off the bat, when the conference kicked off, I think we heard some pretty impressive trends from Training Industry CEO Ken Taylor. What were your impressions from Ken's insights?
Mason: Yeah, it was a really exciting keynote to kick things off. Ken and the Training Industry surveyed over 350 companies, and it was encouraging to hear that a majority of them signaled that they are going to increase their L&D budgets in the coming year.
I think support for training programs has never been stronger, and we still need to get executive buy-in and support of our efforts. [00:02:00] But it really feels like training & development is being prioritized within organizations and we have an established seat at the table.
Susan: It's funny you should mention that because I think back, I started attending this conference, I think, six or seven years ago. And the definite outcry back then was: How do we get that seat at the table?
And while I know that is still a need for organizations to get that executive buy-in, it seems like a lot of organizations are sharing that training is being considered early on as a way to achieve business goals – that that fight isn't quite as dire as it was many years ago. So that's good that we're seeing that shift.
I know also, Mason, that you had the opportunity to attend a lot of the sessions here. What are some of the general trends that you were hearing from the presenters and the attendees?
Mason: Yeah, great sessions here at the conference. I think overarching themes of using onboarding as a way to engage the workforce, using training to support DE&I efforts, [00:03:00] creating an inclusive workplace, a focus on employee wellness, leadership effectiveness, and using training for change strategy and managing uncertainty.
Susan: Yeah, all those, if you think about it, kind of roll up into retention. If you have a workforce that feels that it's included and appreciated and that the company or organization is focusing on their well-being and that their skills are being addressed so there are ways for them to grow professionally and personally as well, you may retain that workforce longer and not have some of the challenges that so many companies are having. Certainly onboarding was something we're hearing a lot. A lot of organizations struggling with doing differently in a hybrid world, and also wanting to do better so that, again, they are really engaging that workforce from that get-go.
There is a lot of talk about what people are dealing with right now, Mason, but of course a lot of future thinking, next steps, and priorities. What have you been hearing from people this week as sort of the [00:04:00] next steps that a lot of organizations are looking to take with their learning and development programs?
Mason: Absolutely. I think we've all had had some experience with 'the great resignation' and I think companies, more than ever, are seeing training and development as an opportunity to increase retention, to build and provide opportunities for growth and advancement, to increase purpose and meaningful work, and to provide recognition and feedback for team members.
We're also hearing a lot about establishing leadership development training programs within the organization, aligning training with company goals, the importance of creating engaging content, and then also the use of video to maximize learning impact.
Susan: That's been a big topic is best ways of using video. Certainly something we do at d'Vinci quite a lot, video and animation that we integrate into learning solutions. One of the many technologies that people are talking about. What other areas of using technology were you hearing people chat about this week?
[00:05:00]
Mason: Well, there's definitely been a boom in technology platform options post-COVID. Many new solutions are available, from learning management systems to learning experience platforms, and many specialized training platforms as well. So there's more choices than ever, and that's a good thing.
Some of the challenges that come with that include… It can be a challenge to find out which system is right fro your needs, so it's going to take more effort upfront to comb through all the options and find the one that's right for you.
There's also the potential for some claims that certain technology platforms are making that might be a little exaggerated or might be a little bit ahead of being ready for primetime. So I think shop with caution and get out there and check out the options that are available. It's really an exciting time and there's never been more options available to us.
Susan: And I think, as always, think about why you want to use technology in your learning. It's not always just putting in the new shiny object and the latest and greatest; it has to really [00:06:00] address your goals, your training goals.
So just good advice overall.
Any other final takeaways to share? Certainly there were so many sessions that we went to and great conversations with people all week.
Mason: Absolutely. It's been a great conference. It's been exciting to sit in on some roundtable discussions here at the conference and talk a little bit about some of the challenges with hybrid learning and the shift from instructor-led to asynchronous. Also how to really effectively use training to make the most of onboarding with your team. And then understanding Agile learning principles and how they can help us be more flexible and get more done in a shorter amount of time.
Susan: Those are great insights, Mason. It's been nice spending the week with you here in Raleigh and the rest of the d'Vinci team. And we certainly enjoyed meeting with, I think, – what did I say? – 450 people attending the conference, so it was a great week.
Mason: Absolutely We look forward to coming back next year.
Susan: Yeah, for sure. It's been a great conference and I think everybody [00:07:00] certainly feels reenergized and that they have some actionable steps to take when they get back to their organization.
And I should mention too that we interviewed some of the attendees for our Powered by Learning podcast and we're going to share some of their insights in a future episode.
Thanks, Mason.
Mason: Thanks, Susan.
Susan: If you have any questions about what we talked about today, you can reach out to us on our social channels, through our web site at d'Vinci.com, or by emailing us at poweredbylearning@dVinci.com.
Male Presenter: Powered by Learning is brought to you by d'Vinci Interactive. For more than 25 years, d'Vinci has provided custom learning solutions to government agencies, corporations, medical education and certification organizations, and educational content providers. We collaborate with our clients to bring order and clarity to content and technology.
Learn more at d'Vinci.com.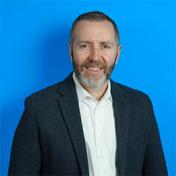 By Mason Scuderi, President
About Us
d'Vinci Interactive is an award-winning comprehensive learning solutions provider for corporate, government, medical, non-profit, and K-12 target markets.
Ready to Connect?
Contact us today to start the conversation. We work with you to find innovative solutions that drive a sense of shared accomplishment and trust.